Or,  How to Deal with Temptation
« Valerie !!! Help !!! I love chocolate, its everywhere and really can't resist! What shall I do! Pamela Dupontel, Rouen »
The last few days such cries for help have been creeping to a crescendo. Requests for tips on how to resist chocolate, tricks to eat less of it, with a secret longing perhaps for some approval to giving into the charms of that exotic lover.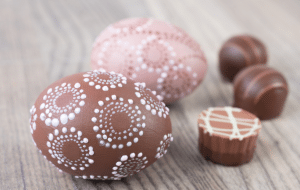 That's it, Easter week-end! With its chocolate egg hunts, well meaning relatives visiting with armfuls of treats, not to mention the traditional feast of roast lamb and all its trimmings.
Let's beginning with a little history…
This celebration of new life that takes on different names depending on different cultures or religions around the world, has been part of our cultures for thousands of years.
According to historians, the Anglosaxons we the first to celebrate Eostre or Ostara, goddess of spring. In honor of that divinity Spring months were named Eostre a word that soon evolved into Easter. Christianity reclaimed the tradition and named the celebration after the name of the Anglosaxon spring month. Some historians link Easter to Ishtar, the goddess of love and fertility but there is no historical evidence of that possible connection.
Then, during the second century AD, Christian missionaries who came to convert the northern tribes of Europe, realised that the Christian celebration of that time of the year corresponded to the pagan traditional Spring revelries of victory over death, rebirth of nature, etc. and the profane symbols were gradually amalgamated to the Christian Easter festivities.
Why eggs ? 
Since the dawn of times eggs have been a symbol of fertility, of new life. This is why ancient cultures such as the Egyptians, Babylonians, Persians and Romans used eggs at this time of the year as a symbol of rebirth. Christians who observed lent, during which eggs are proscribed, boiled them or preserved them in other ways. That is why once lent comes to an end, eggs become a food of choice that was over time decorated, hidden and eventually made of chocolate.
Why bunnies?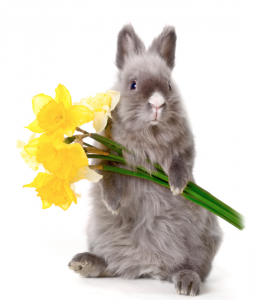 In Germanic traditions, rabbits and hares have always been symbols of fertility.
A traditional children's story even tells of rabbits that lay egg the little ones have to go and look for in the garden
German immigrants in America, to Pennsylvania in particular, have brought that tradition with them.
Why chocolate ?
No particular religious or traditional reason. Just for the pleasure, even if this 18th century chocolatiers's invention has become a worldwide tradition since the 60′
So you see, you don't have to eat chocolate to honor the traditions of Easter!
Can I have some? 
OF COURSE! At LebootCamp, love to indulge! Treat yourself, chocolate is good for you (I myself eat chocolate EVERY DAY!). Just remember to be active the day before and the next day. If you happen to come across some really good chocolate (a rare thing), enjoy! However, if the quality is poor, I would pass and save myself for only the VERY BEST.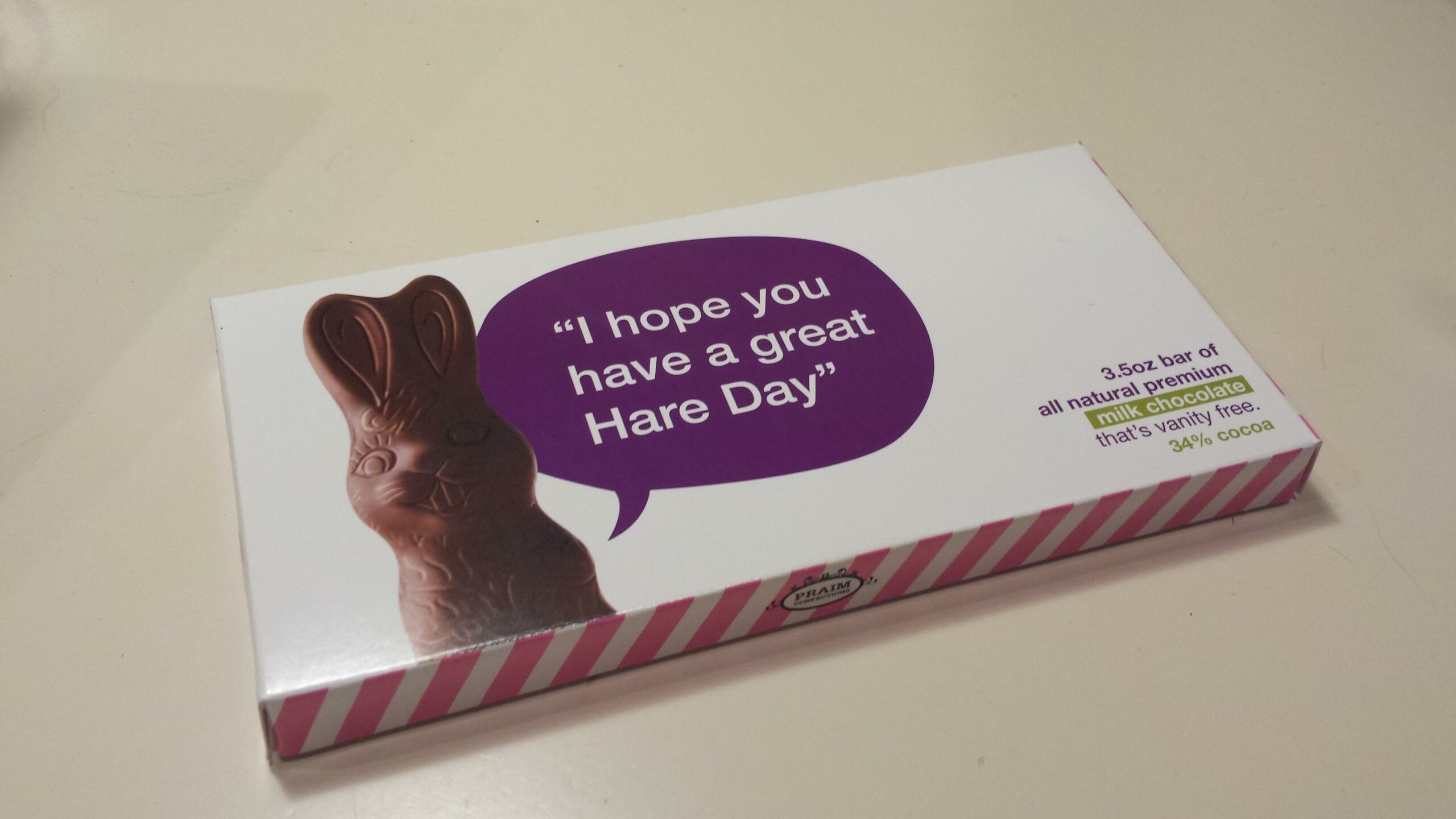 cele
Remember, the darker and less processed the chocolate, the richer it is in powerful antioxidants (the same as those found in wine!). But if you like white chocolate (which is hardly chocolate at all), please don't punish yourself. Pleasure is an important part of life. Those who know me well know my weakness for Galak (purists, hush your cries! I know it isn't "proper" chocolate

.
However, you nothing says you have to eat chocolate, you can also enjoy this wonderful product in beauty treatments without having to carry it on your hips afterwards

A guilt free recipe just for you…
Here is this week's creation (posted separately so you can find it easily in the future), a Raw chocolate and Turmeric Smoothie. Or how to treat yourself and be healthy at the same time,  or should I say have your chocolate and eat it 🙂
Isn't life beautiful?